Home » MTV – Millennial Awards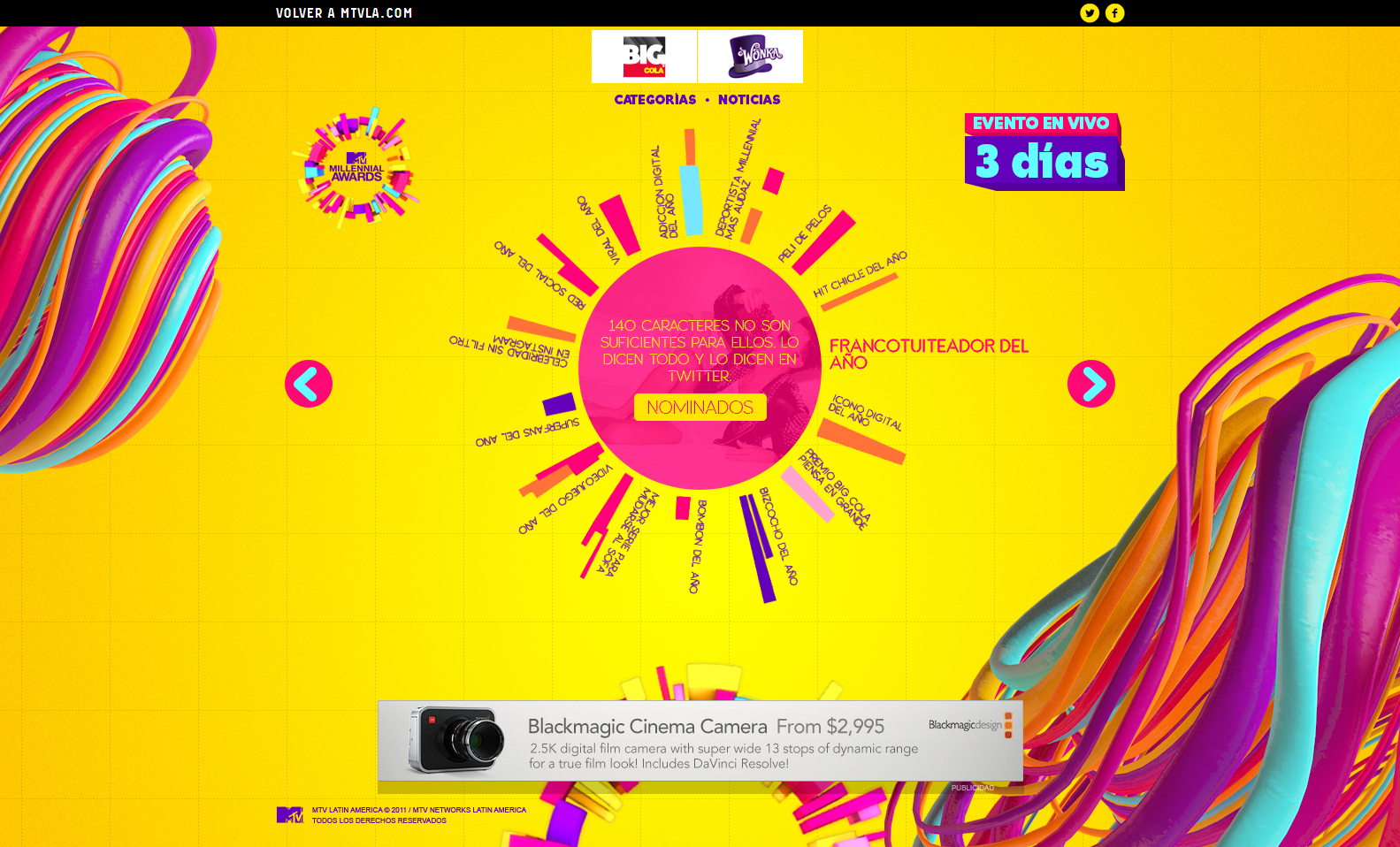 The first edition of MTV – Millennial Awards was huge not only in Mexico City but all across Latinamerica. The coverage for an event of these proportions included several interactive phases.
Nominees
Users nominated each categories' candidates online.
Vote
Once the candidates where revealed, more than 26 million votes defined the winners.
Red Carpet
The Red Carpet Online Coverage integrated and Instagram photos live feed published live by users.
Live Event
The event was broadcasted online to thousands of users that could also chat and interact via Social Networks during the event.
Adaptive design played a key role in this project to to reach all the possible devices enabling users to participate everywhere.
Art Direction
Creative Direction
Development
Product Definition
Project Management
UX/UI Design