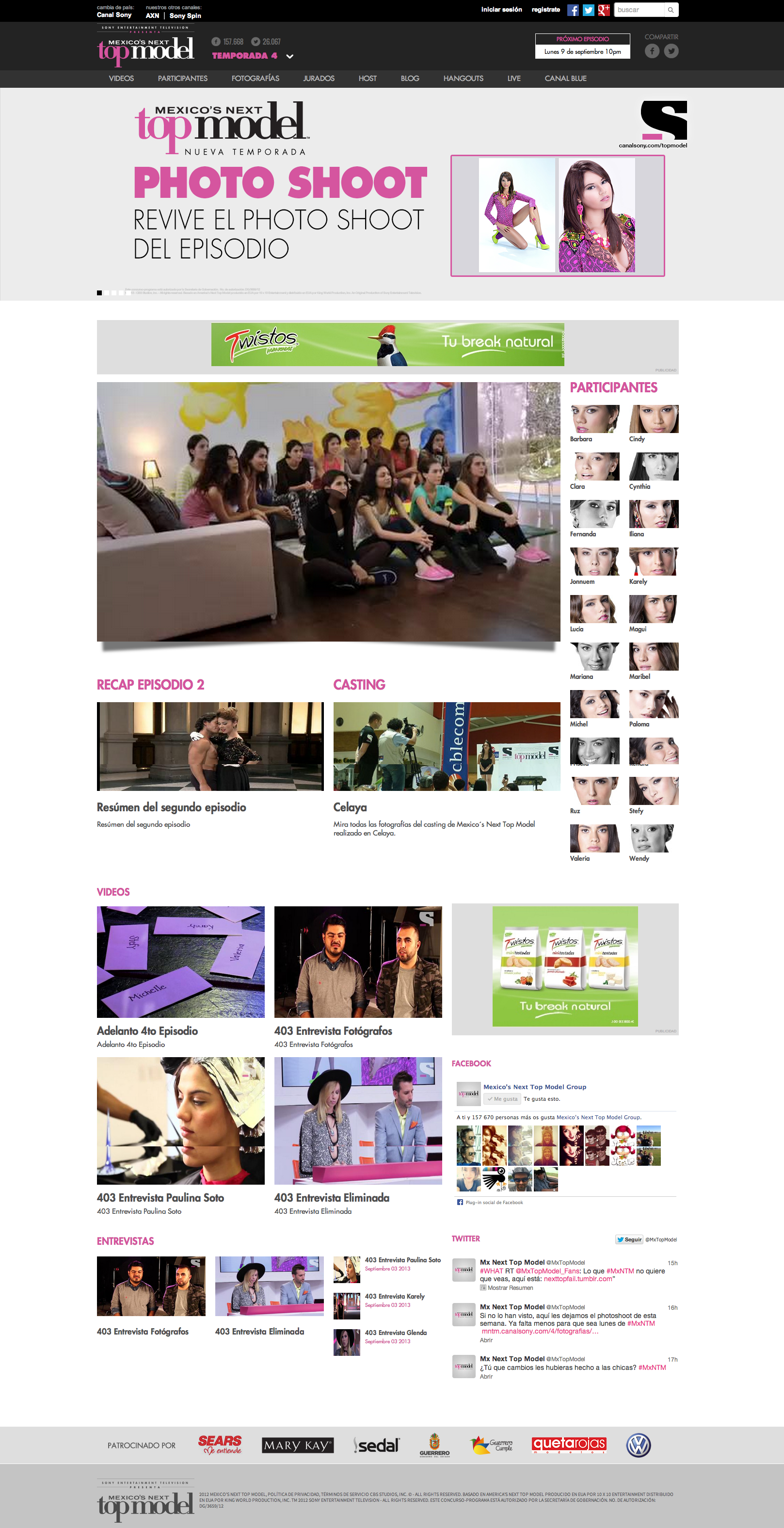 Project's Highlights
Canalsony has been a pioneer in second screen experiments in Latin America. For Mexico´s Next Top Model we deployed our SOTV platform to augment the Onair experience with exclusive material, interactive content and social media chats. This activation contributes to the 360 experience creating a new way of watching TV and consume content.
With input variables as socio-cultural content consumption data, digital traffic analysis and technology penetration statistics, we created a site in which the content could be seamlessly consumed on all platforms. The results enlarged the digital reach by bringing in the mobile consumers, the fastest growing segment in the region.
This season was signed by a Fashion Magazine style. With plenty of photo and video content updated on a daily basis, the consumer was immersed in the show via a casual browsing experience. A tablet version of the website played a key role on the project bringing closer this magazine feeling.