Home » Once Upon a time – Canal Sony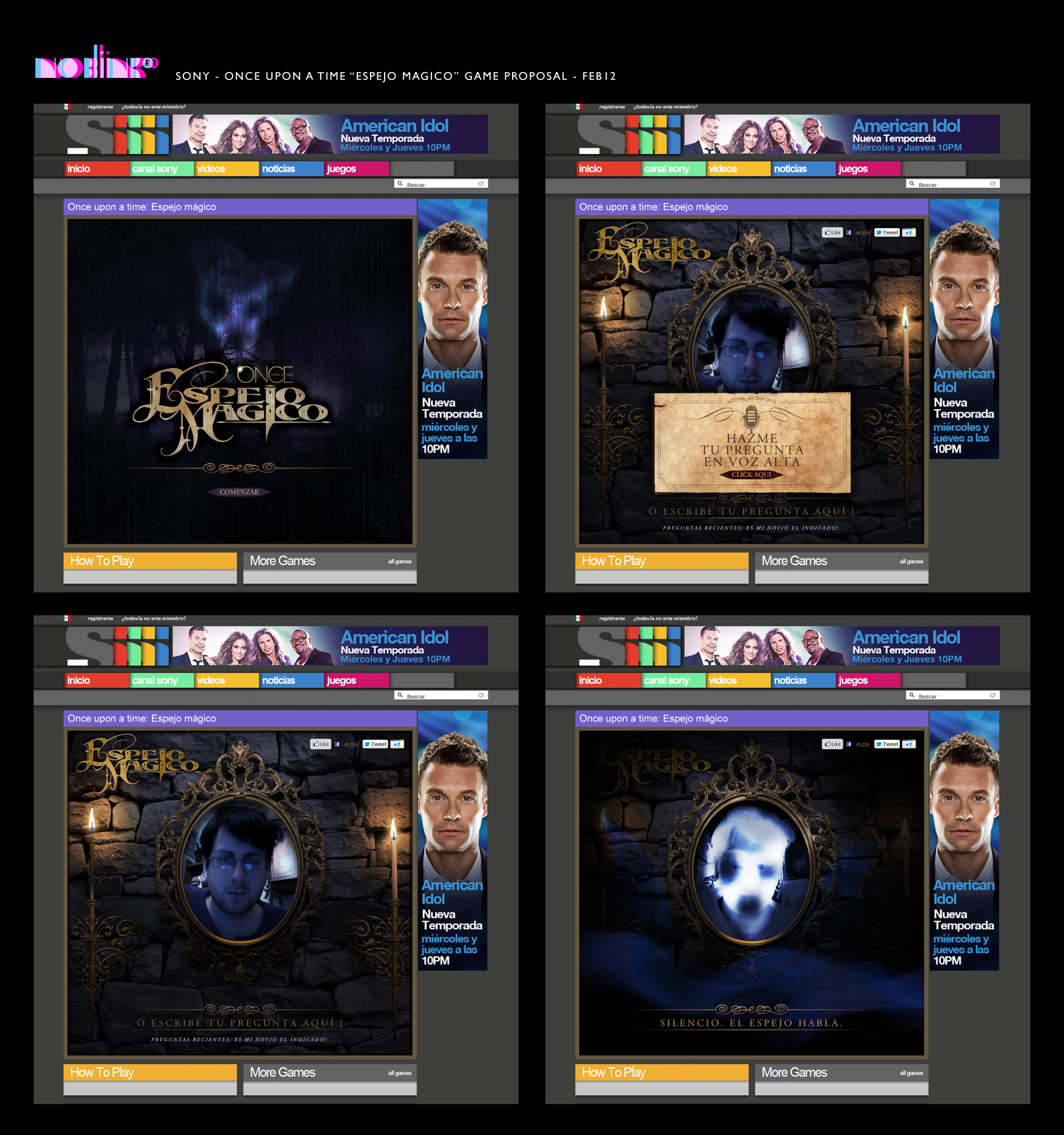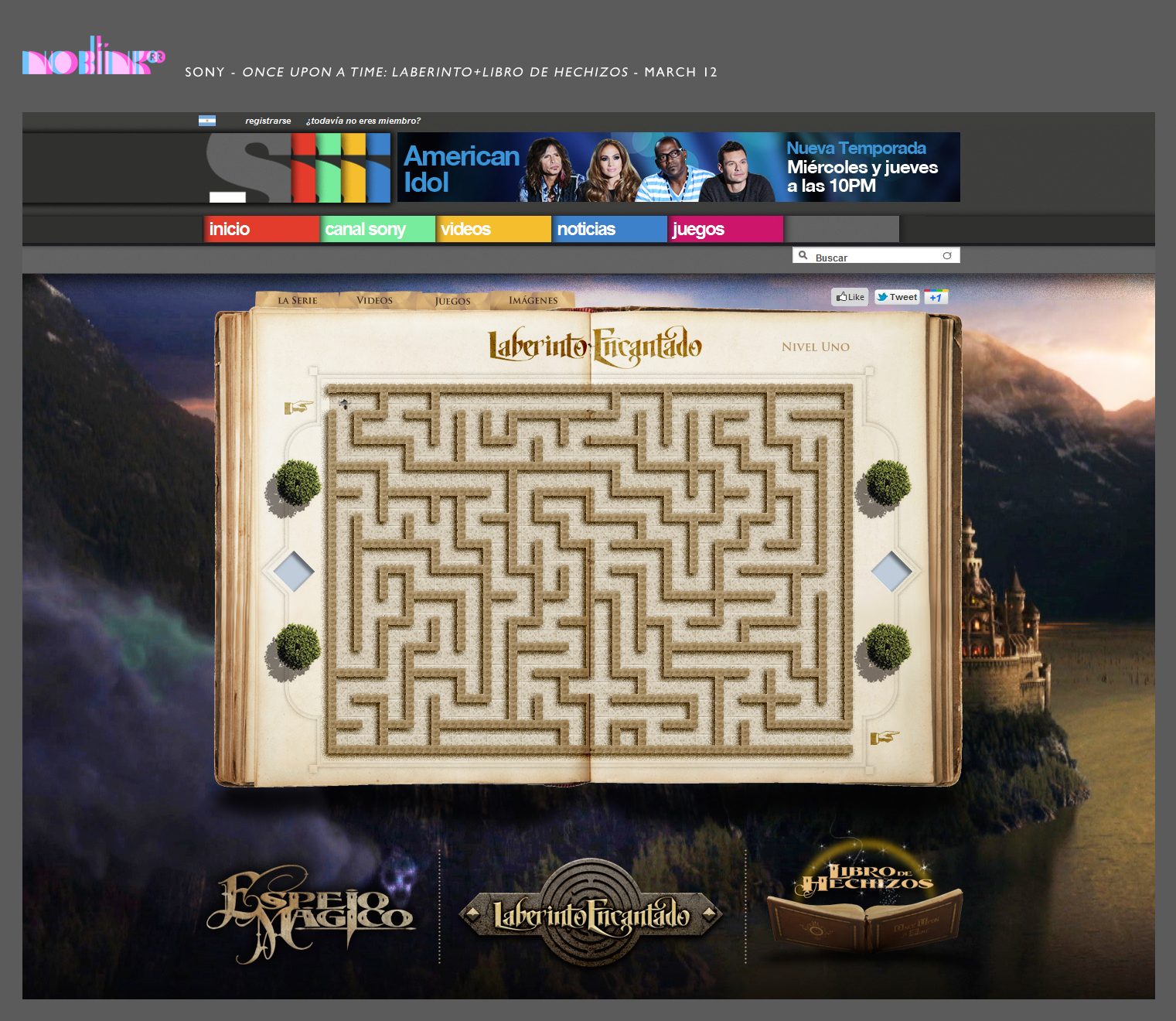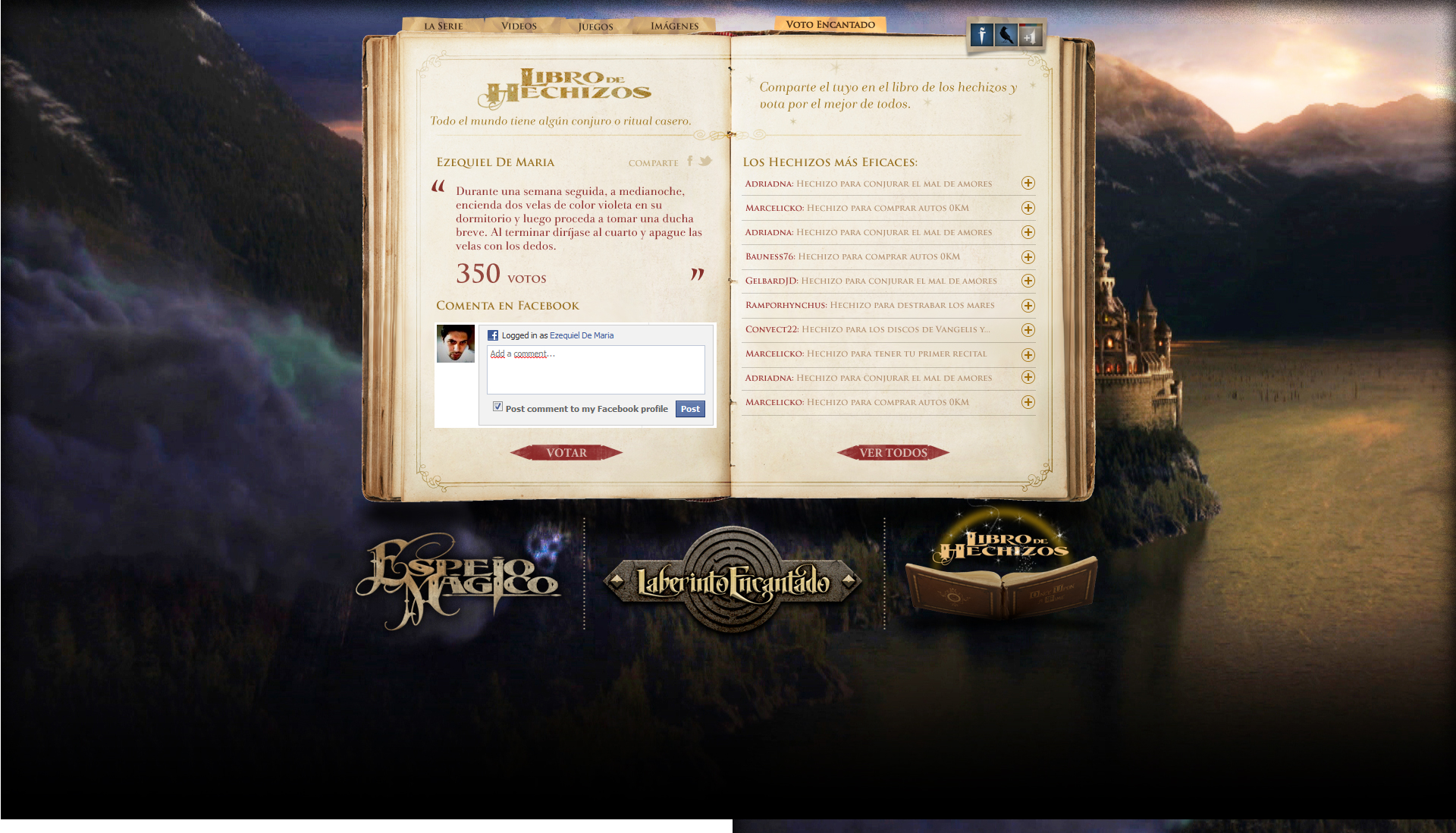 Once Upon a Time got a big promotion for its launch in Canal Sony Latinamerica.
NoblinkTV created a series of satellite contents to immerse consumers in the spirit of the show.
The Once Upon a Time experiences were conceived to get viral, encourage users generated content and augment the engagement.
The applications included:
THE MAGIC MIRROR
An interactive mirror that would listen to your questions and answer them in realtime.
THE ENCHANTED LABYRINTH
Several levels of labyrinths that when resolved gave the users access to exclusive video content.
THE  ONCE UPON A TIME SPELL BOOK
Users shared their spells in a book where other users would rate and comment on their effectiveness.
Art Direction
Branding
Creative Direction
Development
Product Definition
Production
Project Management
UX/UI Design